Welcome to FINE CUSTOM KNIVES made in Germany

Michael Jankowsky manufactures unique, high-class quality knives for collectors and customers from all over the world.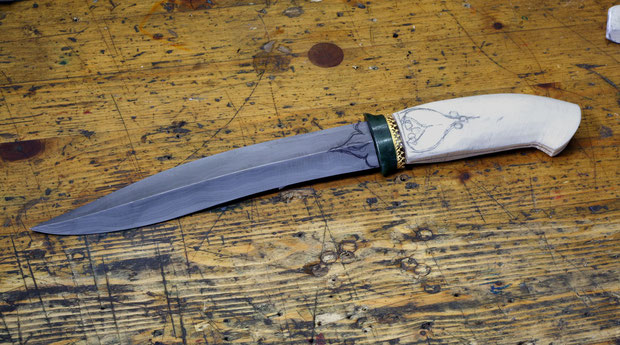 If you wish you can have a personal knife crafted by Michael. Feel free to write a script of your ideas on paper or on disk and send it by post or e-mail.

Of course you can call him too. When he has received your data he create a model first for "first fitting" so to speak. If this is what you had envisaged, he starts realizing your order.